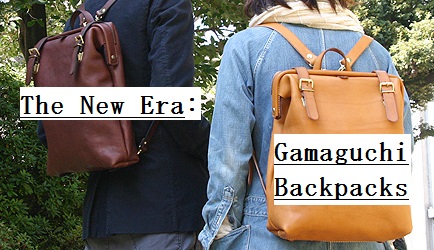 You can never tire of backpacks. They're practical, fashionable, and are the easiest bags to have on you when you're on the go. These days, backpacks are hitting the streets with a classic design the world has been longing for--gamaguchi style! But what is gamaguchi? Written in Japanese, gamaguchi is がま口, which refers to the mouth of a gamagaeru, the common Japanese toad. A gamaguchi purse has a clasp that allows it to open widely, like the large mouth of a gamagaeru. That's where "gamaguchi" comes from.

The style of "gamaguchi" is commonly used for purses in Japan, but now gamaguchi-styled backpacks are making waves in the modern fashion industry. Gamaguchi backpacks are called がま口リュック (gamaguchi ryukku) in Japanese. Combining the style of gamaguchi with a backpack, you can enjoy a new kind of backpack, as if a gamaguchi purse has ballooned to a size that can fit all of your belongings. Gamaguchi backpacks themselves make bold, complimentary accessories. The sound of the gamaguchi clasp opening and closing brings on an air of what we call in Japanese 風情 (fuzei), a taste of elegance you can find only in Japan.
There are many kinds of gamaguchi backpacks on the market, but we'll introduce you to two designs in particular that have great popularity here in Japan: Anello Gamaguchi Backpacks and Gym Master Gamaguchi Backpacks!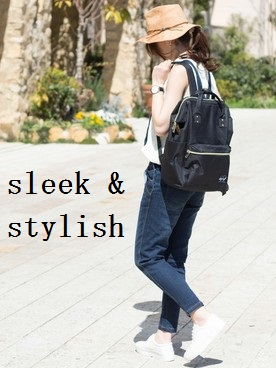 Anello Gamaguchi Backpacks match well with any outfit. They give you a chill, laid back look. The clasp is designed with a modern zipper, and the shape of the backpack allows you to carry many things, even if they're heavy. The backpacks come in many colors, and has handles on the front so you can hang your backpack like any bag.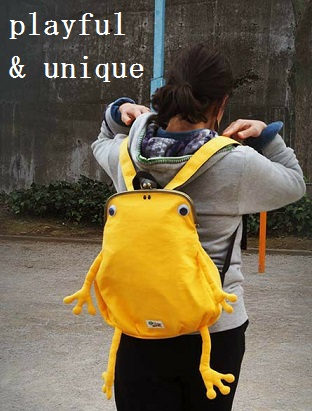 Gym Master's "Fluke Frog" Gamaguchi Backpacks are fun and creative! Some come in the shape of a huge gamaguchi purse, while others come in the shape of a frog! The frog type of these gamaguchi backpacks have large googly eyes and little limbs sticking out from its sides, giving it a charming, amusing look. The huge gamaguchi purse design has the original clasp design, so you can enjoy the true meaning of gamaguchi.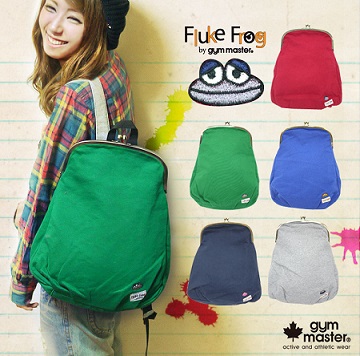 We have many kinds of gamaguchi backpacks here for auction at J-Subculture. Bid away for your favorite design, and enjoy the classic feel of gamaguchi!