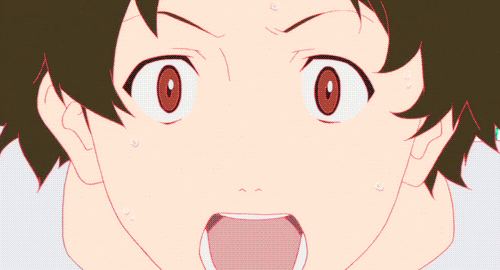 "If I told you that I came from the future, would you laugh?"
「時をかける少女」(toki wo kakeru shojo) or "The Girl Who Leapt Through Time," was originally a novel written by the Japanese novelist Yasuda Tsutsui, until it was adapted into an animated film in 2006. It was directed by Mamoru Hosoda, the director of other amazing Japanese animated films such as "The Boy and the Beast" and "Summer Wars." In the animated film, there are three main characters who are best friends in high school: Makoto Konno, Chiaki Mamiya, and Kousuke Tsuda. The film starts off as introducing the typical life of a Japanese high schooler until a twist occurs...
We'll introduce the three main characters (so if you haven't seen the film yet, watch out for small spoilers!)
Makoto Konno is a high school girl who is energetic and a bit of a tomboy. She loves to play baseball with her two best friends Chiaki and Kousuke. She and her family live in Tokyo, Japan. During the beginning of her story, after a series of unlucky, awful events, Makoto realizes that she has the power to leap through time.
Chiaki Mamiya is a carefree high school boy who enjoys hanging out with Makoto and Kousuke after school, playing baseball or going out for karaoke. Despite his happy demeanour, he is shrouded by an air of mystery that suddenly clears up when things grow complicated in the film and his true self is revealed.
Kousuke Tsuda is an intelligent, kind high school boy. While he doesn't like doing rowdy things like Makoto and Chiaki do, he does go along with them for an enjoyable game of baseball and other outings. He has a girlfriend named Kaho, thanks to the many tries to get the two together by Makoto.
While the animated film has remained a strong favorite among both Japanese and foreign viewers, there has also been a breakthrough made by the adapted drama series which has been broadcasted just this year! This drama differs from the animated film, and yet retains the theme of 青春 (seishun), or "youth." We can enjoy the idea of leaping through time by new characters named Mihane, Gorou, and Shouhei!
At J-Subculture, you can bid for rare goods from the anime series and drama series! So what are you waiting for? As they say, time waits for no one.