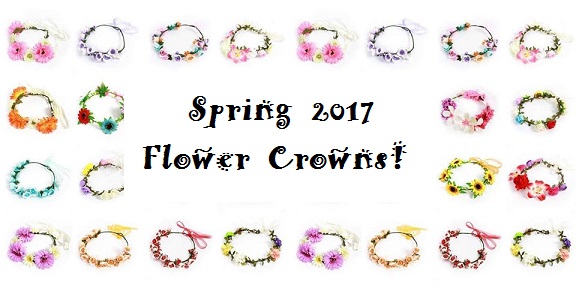 Spring is practically here! You know what that means.
Flower crowns!
Now is the perfect time to show your love for spring through adorning your pretty head with flowers. What better way to express flower power than with these colorful flower crowns? In Japan, especially Japanese harajuku fashion, flower crowns are a must have item for spring. It's just not the same without your very own flower crown. Check out these kawaii girls and their flowery fashion: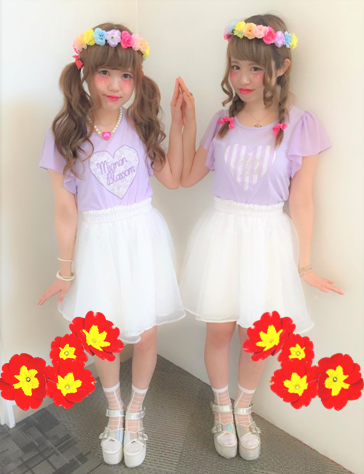 While walking in the city streets of Japan, you'll be able to see many people following this spring trend. Some people want to make their spring outfits even cuter, so they grab a flower crown and put it on their heads. It's like the cherry on the ice cream sundae or sprinkles on the cupcake. That's how necessary these flower crowns are. They're the perfect fashion staple item! Of course, since flower crowns have been a huge hit here in Japan, it has made its way to Japanese pop culture. It doesn't matter what gender you are, how old you are, or even if you're human or not. Flower crowns make you look and feel kawaii. You can see more and more anime and manga characters now with flower crowns as their accessories!
Some people also wear flower crowns for celebrations, such as weddings, with gorgeous flower crowns. Also, there are more and more people wearing flower crowns for events such as music festivals and concerts. By wearing flower crowns, you can feel energetic and give positive energy to the people around you. Besides events, people can wear flower crowns to complete their cosplay. Since there's been an increase in cuteness for cosplay, having a flower crown can make your cosplay even more authentic. It's an ode to your favorite characters. For example, when dressing up as Megurine Luka, a flower crown on your head totally completes your look!
Here at J-Subculture, we have a large variety of flower crowns for any occasion! Some flower crowns are created through famous Japanese fashion brands, while some are handmade, giving them an even sweeter look. If you're looking for flowers crowns for this spring, then here's the place. Scroll below for beautiful and colorful flower crowns you can bid on here at J-Subculture's auction site!